Ancient Empires of Greece & Turkey
Where ancient treasures await
Linked by the Aegean Sea, Greece and Turkey are synonymous with history, culture and natural beauty. And it's all here waiting to be uncovered.
Greece and Turkey have long evoked visions of mystery and wonder. Discover the rich history of Athens, one of the oldest cities in the world and the enchanting landscapes of Cappadocia.
At Scenic Luxury Cruises & Tours, our truly all-inclusive luxury cruises honor the beauty of time. We're not here to rush you from one attraction to the next. We want you to take the route less-traveled. We want you to take the Scenic route.
From tracing the intricate waterways of Bordeaux, to a once-in-a-lifetime journey through Southeast Asia, each Scenic experience is a handcrafted, personalized cruising adventure. This is more than just a river cruise; it's a journey you'll never
...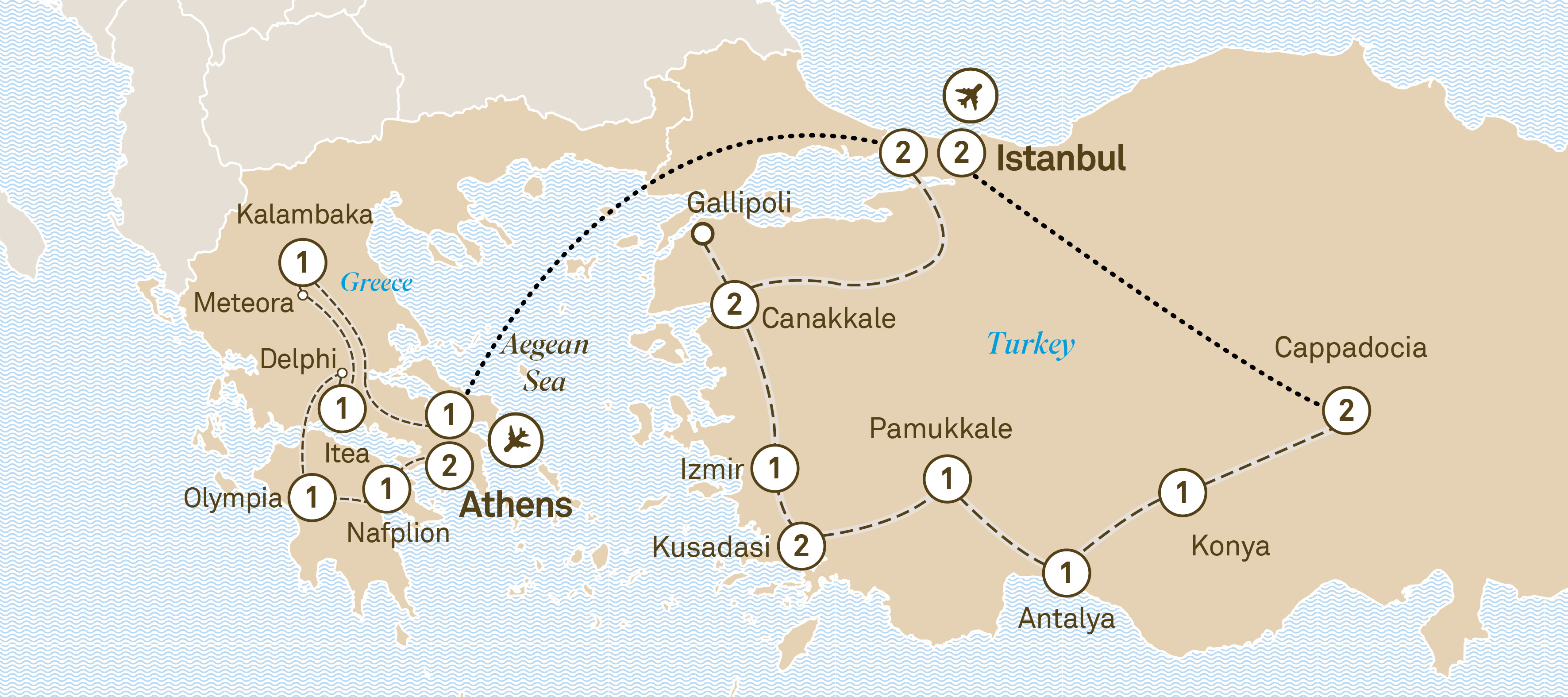 Day
Destination
1
Athens
2
Athens
3
Athens > Nafplion
4
Nafplion > Olympia
5
Olympia > Delphi > Itea
6
Itea > Meteora > Kalambaka
7
Kalambaka > Athens
8
Athens > Istanbul
9
Istanbul
10
Istanbul > Canakkale
11
Canakkale
12
Canakkale > Izmir
13
Izmir > Kusadasi
14
Kusadasi
15
Kusadasi > Pamukkale
16
Pamukkale > Antalya
17
Antalya > Konya
18
Konya > Cappadocia
19
Cappadocia
20
Cappadocia > Istanbul
21
Istanbul
22
Istanbul