Falklands, South Georgia, and Antarctica: Explorers and Kings
on World Explorer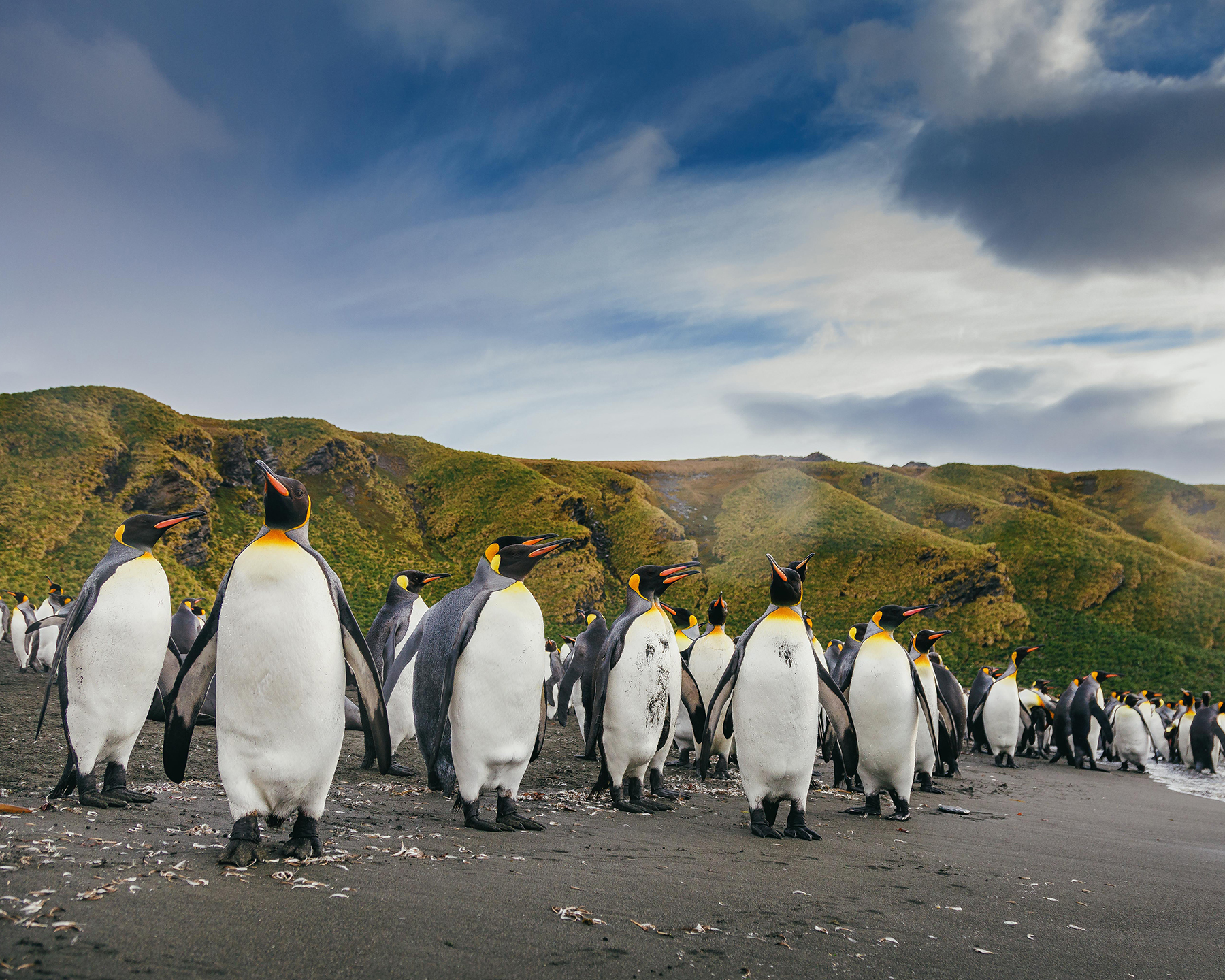 Falklands, South Georgia, and Antarctica: Explorers and Kings
The Falklands (Malvinas), South Georgia & Antarctica itinerary is the fastest way to get to the rarely visited Falkland Islands and South Georgia before stepping foot on the 7th Continent. Stroll the quaint English village of Stanley in the Falklands, wander the islands' sandy dunes, and birdwatch at rugged seabird cliffs. In South Georgia, discover the beaches where king penguins breed – one of the highest densities of animal life on earth – and learn about the rich historical legacy of the places you visit. Both islands are known as meccas for wildlife with epic displays of animals congregating by the thousands. Then, explore the stunning Antarctic Peninsula and enter a world of ice, snow and natural wonders. Pursue your personal passions with a choice of rewarding activities and our extensive educational program.
Wander the quaint British town of Stanley in the Falkland Islands (Islas Malvinas)
See South Georgia's incredible wildlife, including 30 breeding bird species and four penguin species
Follow in the wake of Sir Ernest Shackleton's perilous voyages to South Georgia and pause for a moment at his grave site
Explore the Antarctic Peninsula by ship, Zodiac and foot
Learn about Antarctica's unique geology, history and wildlife with our onboard lecturers
Immerse yourself in the icy realm of the Antarctic, with an optional kayaking excursion
Quark Expeditions is the Leader in Polar Adventures. Founded in 1991, Quark has been pioneering small-ship, explorer voyages to the Arctic and Antarctica for over three decades. Each voyage sails on a purpose-built, ice class vessel with an unparalleled team of expedition specialists, naturalists and guides. Quark Expeditions' newest vessel Ultramarine, is a state-of-the-art ship with incredible features such as two twin-engine helicopters, water-level Zodiac embarkation, spa and sauna, and beau
...